Architect
Beach Architects
Fabrication
Double lock standing seam, flat lock panels with recess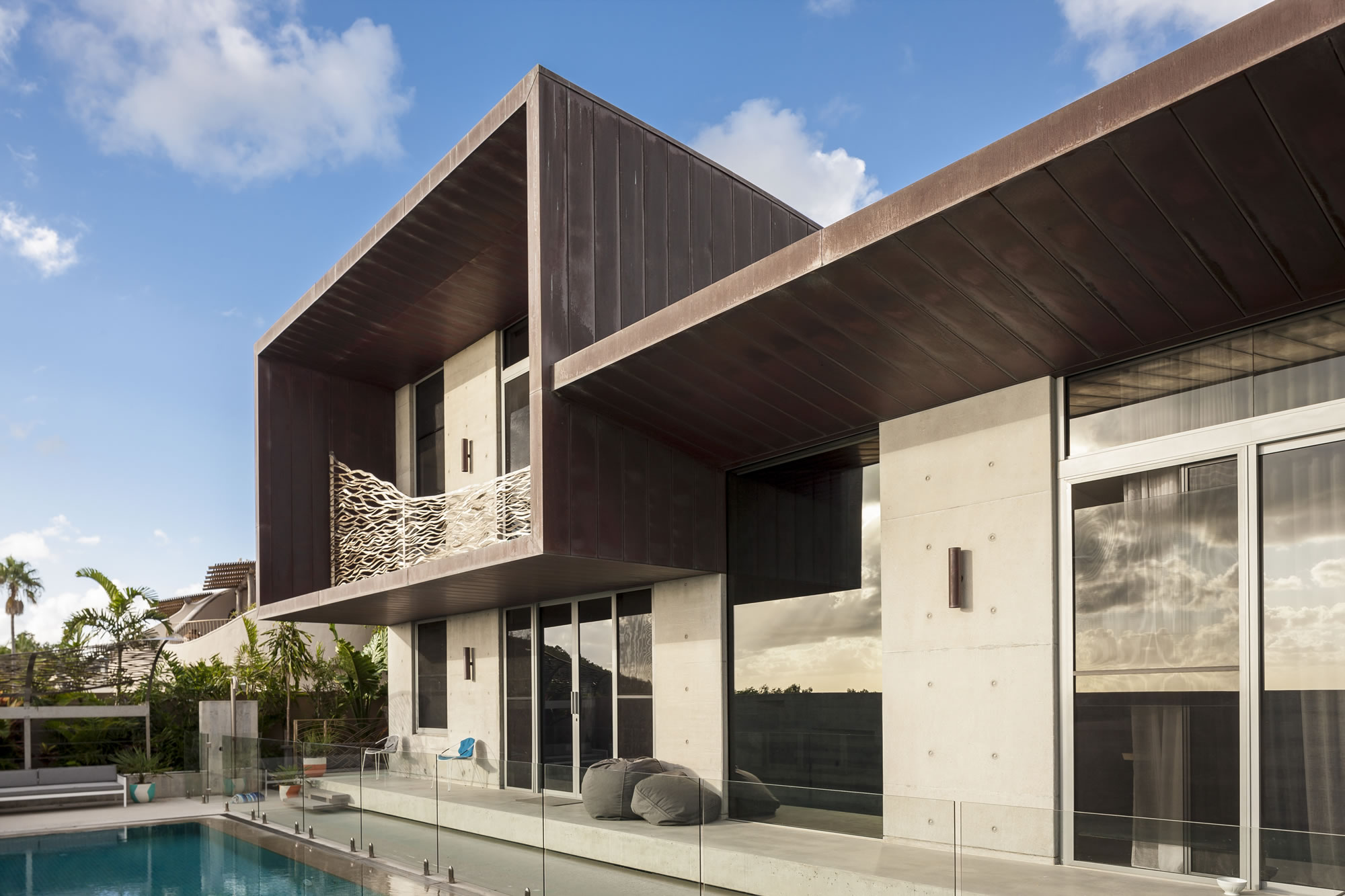 This residence is anchored tenaciously into shale rock to provide breathtaking views from the ridgeline.
The residence's generous and evocative roof design has a subtle horizon curve that successfully integrates it into the topography.
The cladding was designed to withstand the coastal climate while working in harmony with the environment, saving on the ongoing use of resources and applied finishes where possible.
Proven profiles, precious metals
The longitudinal flat lock panel cladding with recess gives form and function by enabling the building to shed water to help it reach its maximum lifespan.
Using durable natural copper for the second story keeps the façade true to its earthy roots and is environmentally responsible, requiring virtually no maintenance or cleaning.
The double-standing seam system used for the roof made it possible to overcome the complexities of creating such a subtle curve.
Lifelong value
This residence may well last three times longer than the average home. It may well become more sustainable with every passing year thanks to the architectural design and high-quality materials used.
The visually stunning copper façade and roof will change over time bringing renewed life to the residence as it ages.